SCOPE MIAMI BEACH, with Saphira & Ventura Gallery | Nov 29 – Dec 4TH, 2022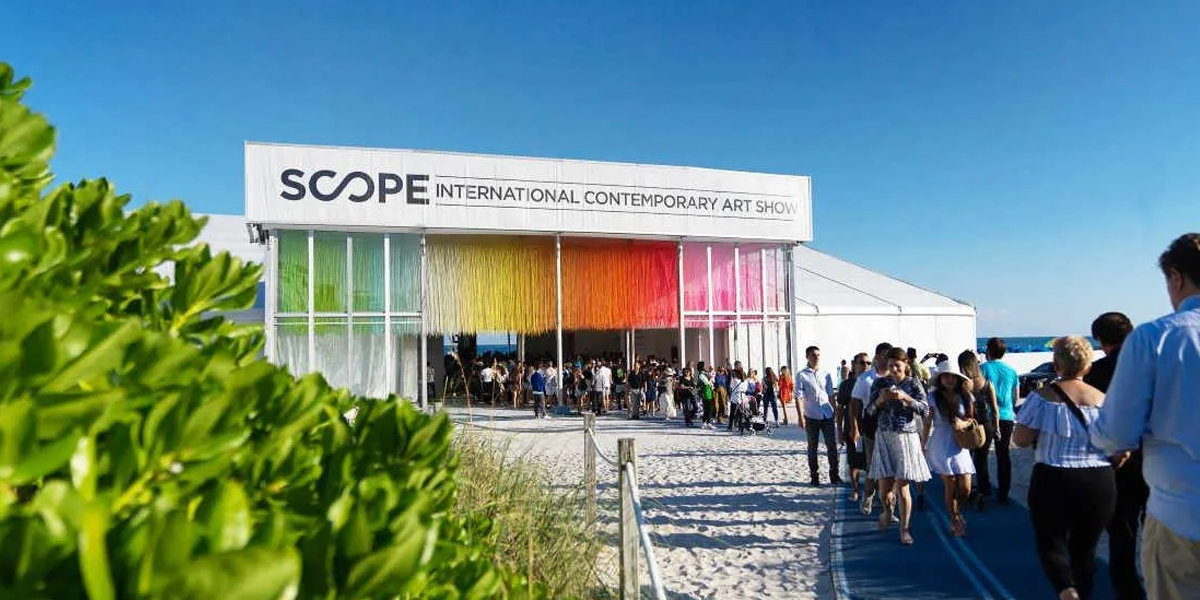 SAPHIRA & VENTURA GALLERY AT SCOPE MIAMI BEACH 2022
In its fifth participation at Scope Miami Beach, Saphira & Ventura is proud to be an active member of the city's exhilarating art week. The gallery, based in New York, will be showcasing a mixed collection of phygital art throughout the run of the fair from Tuesday, November 29 to Sunday, December 4, 2022 at Ocean Drive and 8th Street. Curated by Alcinda Saphira, the gallery welcomes locals and visitors alike to booth H027 where the following collection will be on view.
Magic City once again will host its iconic art week and for the newest edition of Scope Miami Beach, featuring The New Contemporary, an experiential multidisciplinary program. S&V likewise takes its guests into an phygital experience, showcasing its installation, the S&V Phygital Lab, including various abstract pieces coming together in a network of diverse techniques and styles will showcase NY artist, Kelly Dabbah, whose ''Daddy's issues'' stands as a primary work in the gallery's presentation this year.
Together with this installation, will be works by geometric artist, Roby Frankel, incorporating the poignancy of shape and form with the versatility of decisive angles and delicate palettes.
While in sculpture, Miami based artist, Roman Feral's much loved, Chanel Golden Azur will again be available to view this year. The gallery will also be presenting its S&V Meta collection, featuring Non-fungible tokens (NFT) by its household artists from across the globe such as Bari Bing, an artist blending the beauty of geometry with a surrealist touch, together with new works by Diane Detalle, whose spontaneous spirit is reflected in her abstract pieces, as well as Sino-American artist, Huang Xiang, whose long and dedicated career to humanitarian efforts have earned him great respect, together with Bhavya Dixit who creates intricate Madhbani images, an Indian art form over 2,500 years old, taking her cultural heritage to the global stage.
Also featured will be NFTs by Anna Hopfensberger, an innovative artist creating a vast series of stories through her playful characters. Another artist that will be debuting in Scope is Flavia
Jackson. Through her use of mixed media, the artist captures a versatile and eccentric picture using colors and form to illustrate different icons. Along with Jackson is Elisabeth Wortsman. Wortsman's lush, abstract pieces are a part of a new phygital installation. Mixing mediums, Wortsman's blend of aesthetic imagery, ranging from photography to oils, highlights the artist's commitment to her multi-disciplinary approach. Having shown in Palm Beach earlier this year, artist Gui Calil will return to the Florida scene with a new series of digital works reflecting his strength in his other mediums.
The figurative paintings by Irene van Celestine have their immersive experience as digital works, taking the viewer on the artist's personal journey through myths and legends.
Surrealism also serves as an influence to Philippe De Kraan, an artist with a vivid imagination who employs the pointillist technique to bring life to his works. Ultimately, Phyllis Shipley, based in Florida, has been involved with the community for many years, having recently expanded to the digital landscape, her floral and figurative works encapsulate the beauty of nature with these new engaging mediums.
Saphira & Ventura will also be doing a collaboration with Magnetic 3D,
founded by Tom Zerega, the company has been a pioneer in the market of autostereoscopic technology and providing visualization solutions as well as consulting services for aerospace, medical and defense applications.
For inquiries on the works please contact the gallery or visit the affiliated section on our Artsy page.
Curator: Alcinda Saphira 
Production: Liz Carvalho, Andre Machado, Diego Ponce, Albert Valente, Melissa Queliz, Kathia Ekaterina
Design: Camila Crivelenti